Banana Macaroons
16 people
Please welcome some very special guests to the Abel & Cole kitchen, 4 year old twins, Hughie and Milo. They popped by to show us how easy it is to make banana macaroons. Oh and make sure your counter top is clean before starting in case the egg misses the bowl...
Ingredients
2 bananas, peeled
125g desiccated coconut
Seeds from a vanilla pod
1 egg
A little oil
Who says the kitchen is just for grown ups? This recipe is from our Kid's Cook Box, a box that's made for smaller spoons. The ultimate summer boredom buster. Each box comes complete with everything you need to get started - all the ingredients, recipe cards, plus handy kitchen skills and fun activities. Even better, all the recipes are full of organic fruit & veg.

Method
1.
Preheat the oven to 180°C/Fan 160°C/Gas 4.
2.
In a bowl, add the bananas, coconut and vanilla seeds.
3.
Mush it all up and give it a squidgy mix with your hands or with a large spoon or fork.
4.
Crack the egg in. Mix it well.
5.
Scoop out into rounded tablespoons. Roll each into a little ball in your hands. Pop them on an oiled or greaseproof paper-lined baking sheet.
6.
Press each cookie flat with the back of a fork. Bake for 10-12 mins or till a little golden around the edges.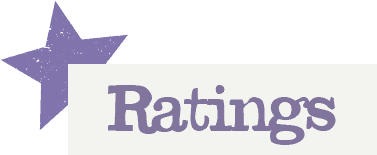 You'll need to log in to leave a rating & comment
ClareBear
Where am I going wrong? Mine are shockingly dry coconut blobby balls....
Artycook
We adore these. So quick, simple and healthy.
Chilli lover
Quick, simple and tasty way to use up ripe bananas. I used a few drops of vanilla essence instead of the pods. Delicious!
MadAboutBanana
So quick & easy, I can make them in 5 mins & pop them in the oven whenever I'm cooking, feel like a healthy snack
Quick and Easy Peasy!
We love these! We used to use up the ripe bananas making muffins but now make these instead! No added sugar and fat is the reason we like these more!