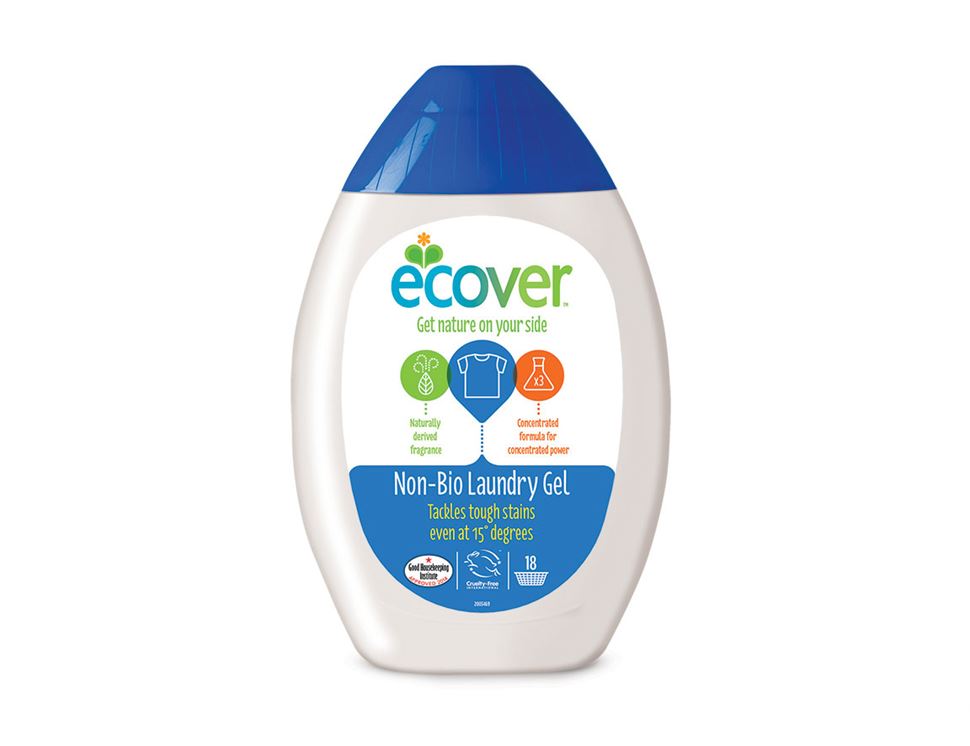 Non Bio Laundry Gel, Ecover (630ml)
18 washes
Laundry gel gives the best results, is gentle to your skin and doesn't harm our environment. Ecover is your own superhero. Using plants, minerals and a splash of clever science, it works at 15oC and has thumbs up from the Good Housekeeping Institute.
Ecover combine excellent cleaning results with the very highest environmental and ethical credentials. Their products have been developed to harness the considerable cleaning power of natural ingredients, rather than relying on the petrochemical agents used in many cleaning products. Unnecessary chemicals such as foaming agents are also avoided. Because they are free from artificial fragrances and all known toxins, Ecover products are particularly kind to sensitive skin.
Aqua, Potassium cocoate, C12-18 pareth-7, Sodium laureth sulfate, C12-14 pareth-3, Coco-glucoside, Glycerin, Parfum, Citric acid, Citronellol, Limonene, Methylisothiazolinone, Benzisothiazolinone.
You might also like to try...