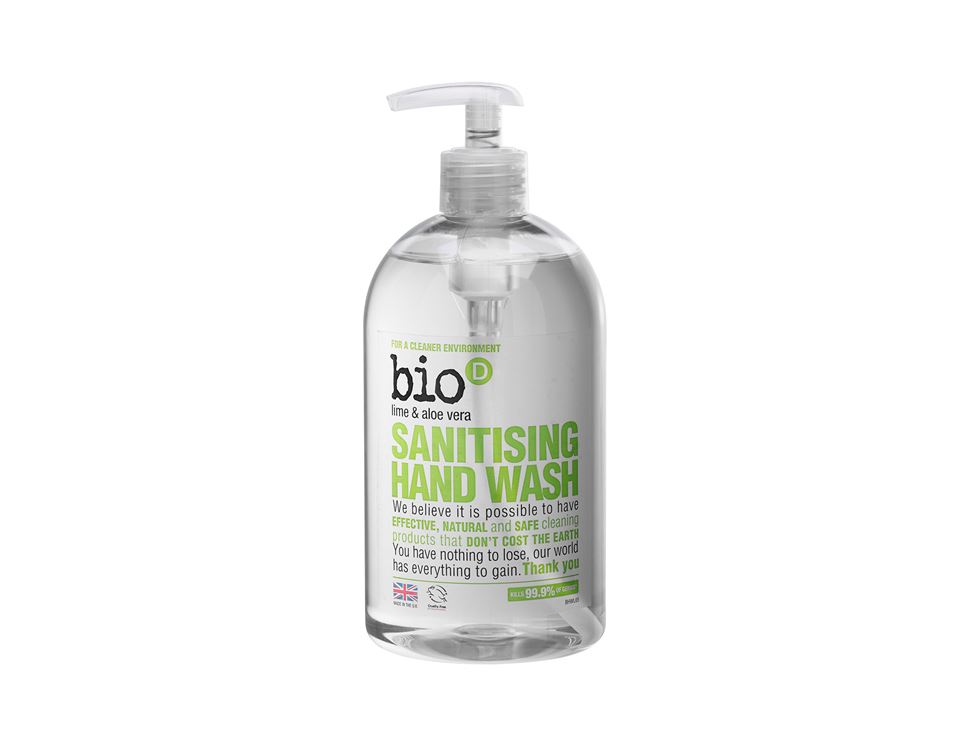 Lime & Aloe Vera Sanitising Handwash, Bio-D (500ml)
Hypoallergenic, suitable for sensitive skin
A brill, superfast acting, anti-bacterial (with hints of lime and aloe vera) hand wash. Say goodbye to 99.9% of harmful bacteria. Even better, it's gentle on your skin (even sensitives hands), biodegradable and Vegan Society approved.


Bio-D is family-owned and dedicated to creating hypoallergenic, eco responsible detergents. They use plant-derived and renewably sourced ingredients where possible. Bio-D never test on animals, their things are GM free and approved by The Vegan Society, Naturewatch Trust, BUAV and The World Wildlife Foundation. Very good eggs, indeed.


Above 30%: Anionic Surfactant. Below 5%: Nonionic Surfactant, Sodium Chloride, Citric Acid, Lactic Acid, Citrus Aurantifolia Oil, Aloe Barbedensis.
Store in a cool, dry place. Use within 12 months.
You might also like to try...