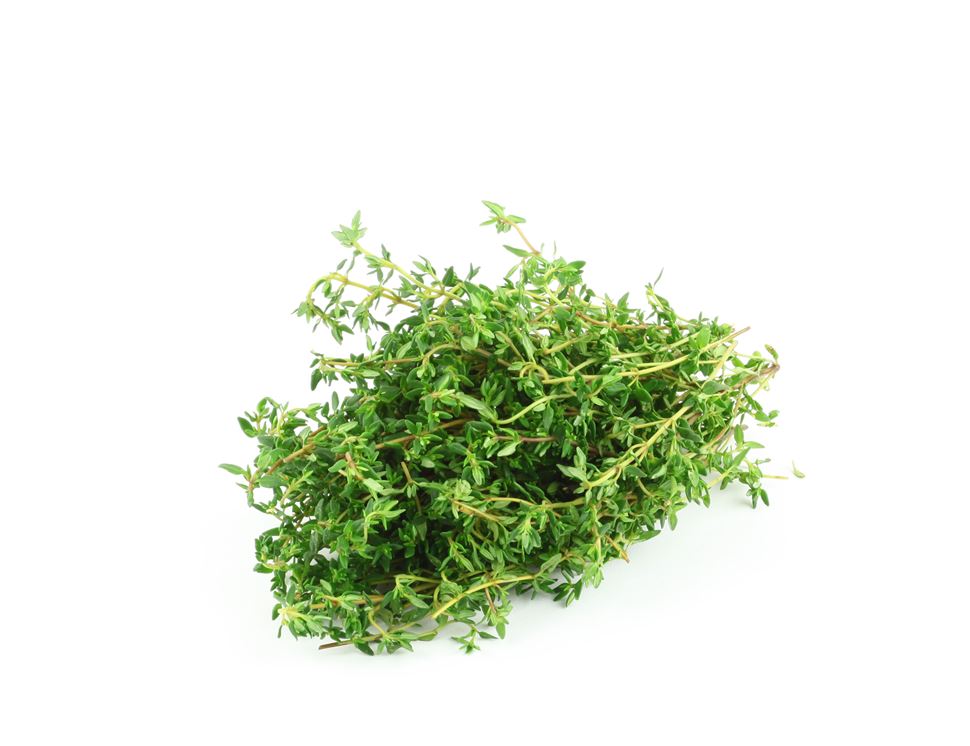 Lemon Thyme, Organic (15g)
Thyme was used by the ancient Egyptians for embalming and the Greeks used it as incense as they believed it was a source of courage. These days we use it for more culinary uses as it's great to flavour meat or soup. It is traditionally used to flavour lamb although you can really be as inventive as you like with it! Country of Origin - UK Class - Minimum Class 2
Simon Weir, of Turfcroft Farm, grows most of our herbs, in a small farm in the New Forest. He has been growing herbs for nearly 30 years now, and has always shied away from using chemicals and pesticides. However, since there was little interest in organic herbs until recently, it was only a few years ago that he applied for organic certification; he just sold his herbs as conventional produce. Recent interest in organic growing means Simon has changed few of his growing techniques, but they have finally been given the appreciation they deserve!
Lemon thyme is a very tasty companion for garlic, and basil, and also makes an attractive salad garnish. Use a little chopped thyme to enhance the flavour of tomatoes, onions, carrots, cucumbers, aubergine, parsnips, leeks, spinach, corn, peas, cheese, or eggs. Keep wrapped up in a plastic bag, in your fridge. This will retain moisture and keep it fresh for you
You might also like to try...