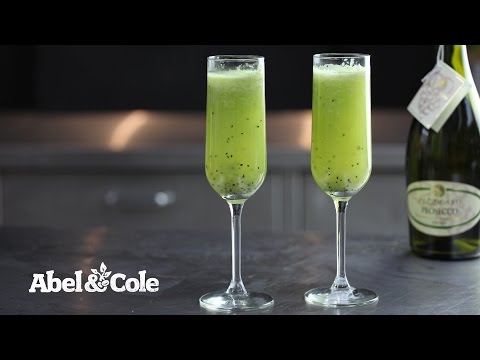 Kiwi Fruit, Organic (4 pieces)
Originally known as the Chinese Gooseberry, it was renamed "Kiwi Fruit" back in the 1950s for export reasons. This delicious fruit is wonderful when scooped out with a spoon, it also makes for great juice and a brilliant accompaniment to ice cream.

Country of Origin - Italy
Class - Minimum Class 2
When the season's right, we get these fuzzy fruits from Italy. However, the Italian season has wrapped up and we have a lot of kiwi fans out there, so we've found an amazing supplier in New Zealand.

Their kiwi fruits are officially 'Climate Neutral'. This means they've weighed up the greenhouse gas emissions they give off growing, shipping, processing and distributing their fruits and they've offset them 100%.
Kiwis are usually eaten alone, as a snack. You may not mind the furry skin (a much rougher version of a peach), in which case a quick wash will do the job. However there is a simple, quick way to remove your kiwi from its skin. Simply slice it in half and scoop out the flesh with a teaspoon. To keep kiwis at their freshest for longer you should keep them in your fridge. However, you may like your kiwis to be squishy or soft, if this is the case simply leave them at room temperature (or pop them in a bag with a banana) until they feel ripe.
Turn it into one of these
You might also like to try...