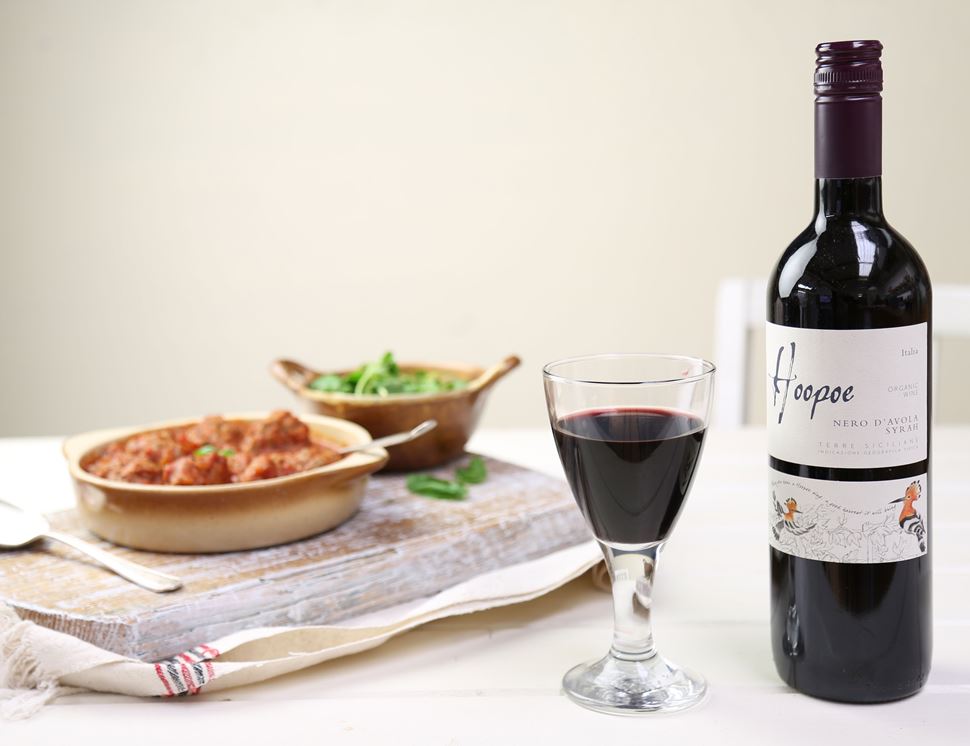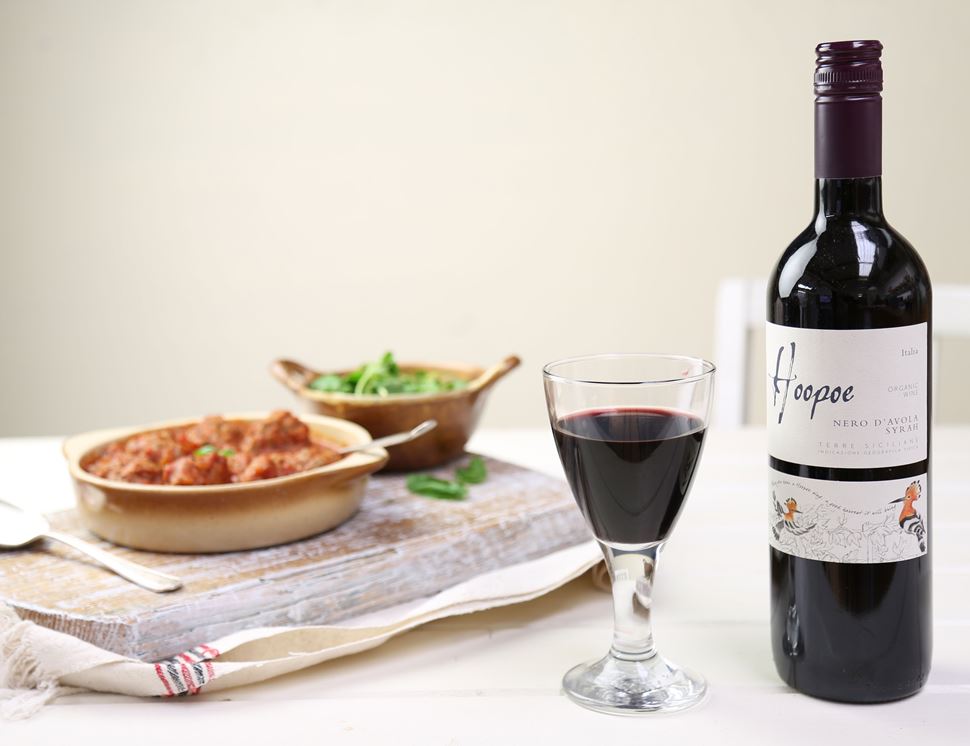 Hoopoe Nero d'Avola Syrah 2015, Organic (75cl)
This new Hoopoe blend is made up with 75% Nero d'Avola and 25% Syrah. The Syrah gives it extra elegance and some sweeter fruit on the palate. This is an easy drinking every day style of grape and offers plenty of ripe fruit with soft tannins.
Cantine Colomba Bianca founded in 1970 as a cooperative of growers from the south-west of Sicily in the province of Trapani. Cantine Colomba Bianca is the largest wine cellar in the country with 2,118 member growers who cultivate about 8,100 Ha. of vineyards in the provinces of Trapani, Palermo and Agrigento. Currently 10% of their growers are certified organic and year by year this percentage is growing. The main white grape varieties grown are Grillo, Catarratto, Grecanico, Inzolia, Chardonnay, Viognier, Zibibbo, Fiano and Sauvignon Blanc, the reds are: Nero d'Avola, Syrah, Merlot, Cabernet Sauvignon, Frappato, Sangiovese, Perricone and Nerello Mascalese. The vineyards are located in areas with a wide diversity of soils and climate and are found from the coastal areas up to an altitude of 600m. Each of the five wineries are carefully selected for the processing of specific varieties, this allows them to better express the individual potential quality of the grapes and the areas and microclimates that they come from. The grapes are hand harvested in small crates so as to avoid damaging them prior to fermentation. The company policy is to respect the environment and to save energy and therefore has been certified ISO 14001, also there is a continuous and constant analysis of the production process through the quality systems certified BRC and IFS. Winner of the DB (Drinks Business) Green Awards 2015
Turn it into one of these
You might also like to try...