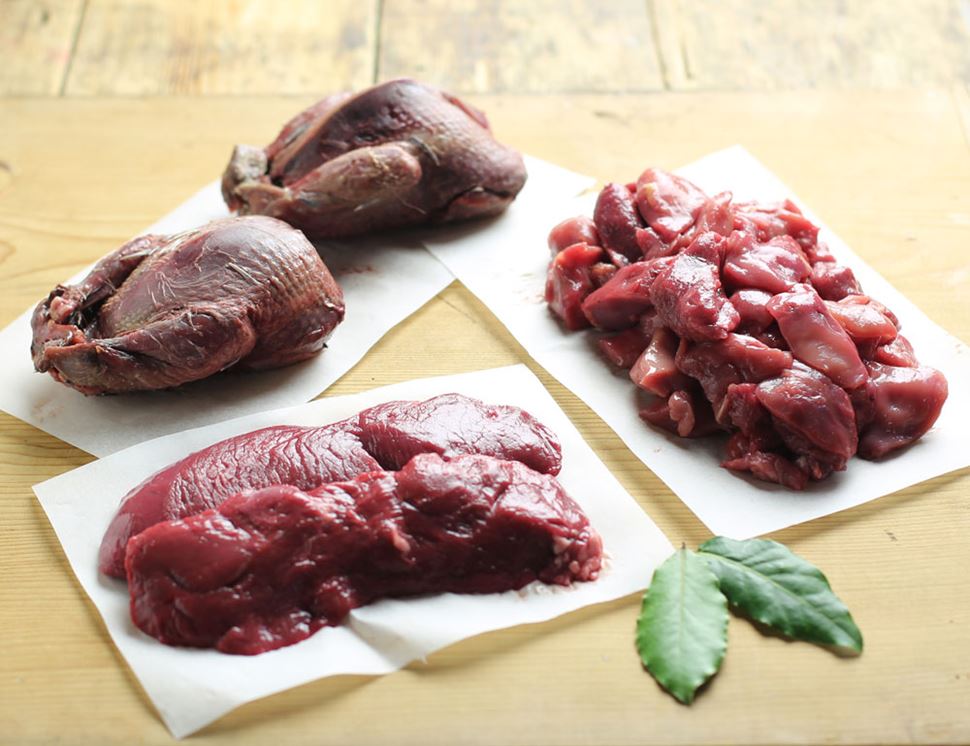 Glorious Game Box
Weekly box of 3 types of wild high welfare game
Celebrate the best of the game season with our Glorious Game Box. It's a box with three cuts of game from the Hampshire woodland that changes every week. The box is glorious just as it is, so there's no 'Tailoring' this box.
Please be aware that our game may contain traces of shot. We guarantee this will have 3 days, including delivery day, before its expiry date. Don't forget this can also be frozen.
Monday 5th December
Monday 12th December
2 x Wild Pigeon, Whole (200g min)
Partridge Breasts (pack of 5)
Wild Venison Mince, Lean (500g)
You can make an incredible 'wild, woodland' twist on the classic cottage pie by using minced venison instead of beef. Or, whip up your own secret venison burger recipe. Try pairing with a touch of cranberry jelly, rosemary, sage and thyme.
Whole Partridge, Oven Ready (220g min)
Whole Pheasant, Oven Ready (600g min)
Wild Venison Minute Steaks (250g min)
These venison steaks, from Chris Chappel and Stephen Crouch's stunning Hampshire woodland, are perfect for barbecue season as they are nice and thin cut. They cook really well if flash fried in a hot pan as well. Dinner in a flash! Beautiful!
Turn it into one of these
You might also like to try...