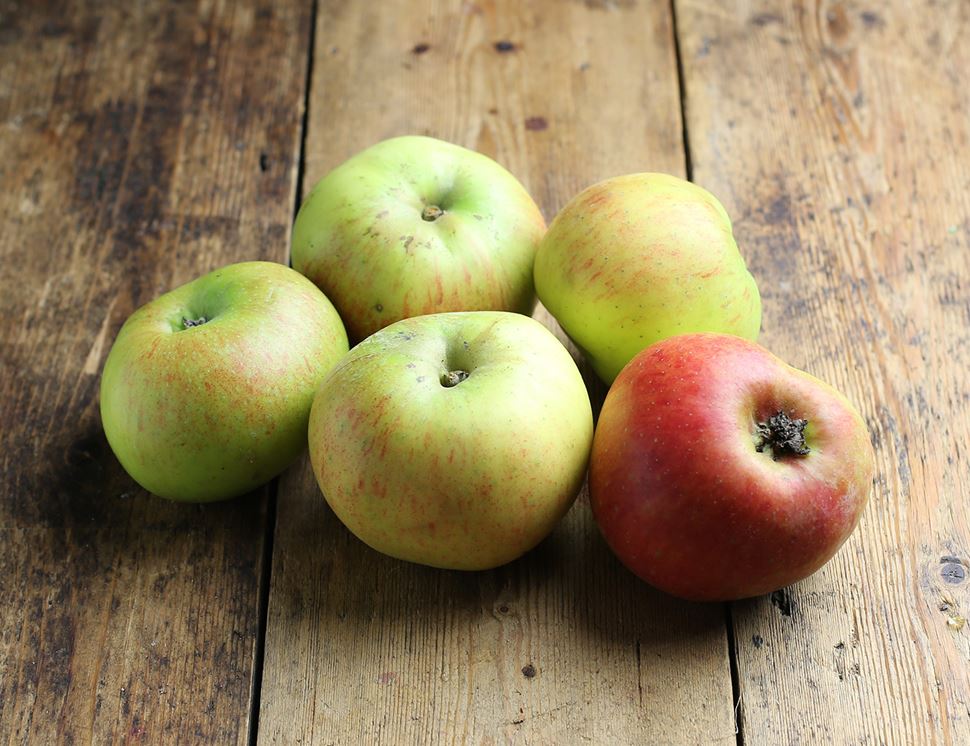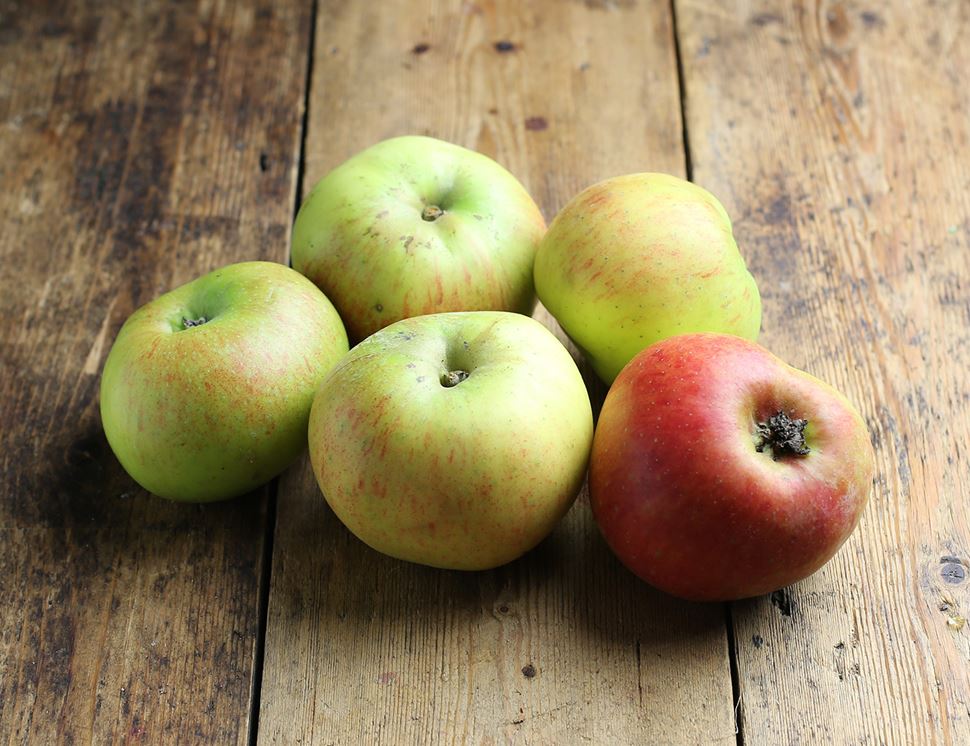 Bramley Cooking Apples, Organic (1kg)
Bramleys are the quintessential cooking apple. Brilliantly sour, they're perfect for an apple pie or crumble as their tangy flesh turns golden and sweeter once cooked. They also make for a delicious sauce for Sunday roast pork.

Country of Origin - UK
Class - Minimum Class 2
Paul and Sara Ward have four and a half acres of orchards and wild flower meadows. Upon discovering that an estimated 90% of the organic fruit sold in Britain is imported they set out to change this. They steer clear of supplying big chains and send their delicious orchard fruits – including these awesome apples – to farm shops and box schemes like ours.
Turn it into one of these
You might also like to try...