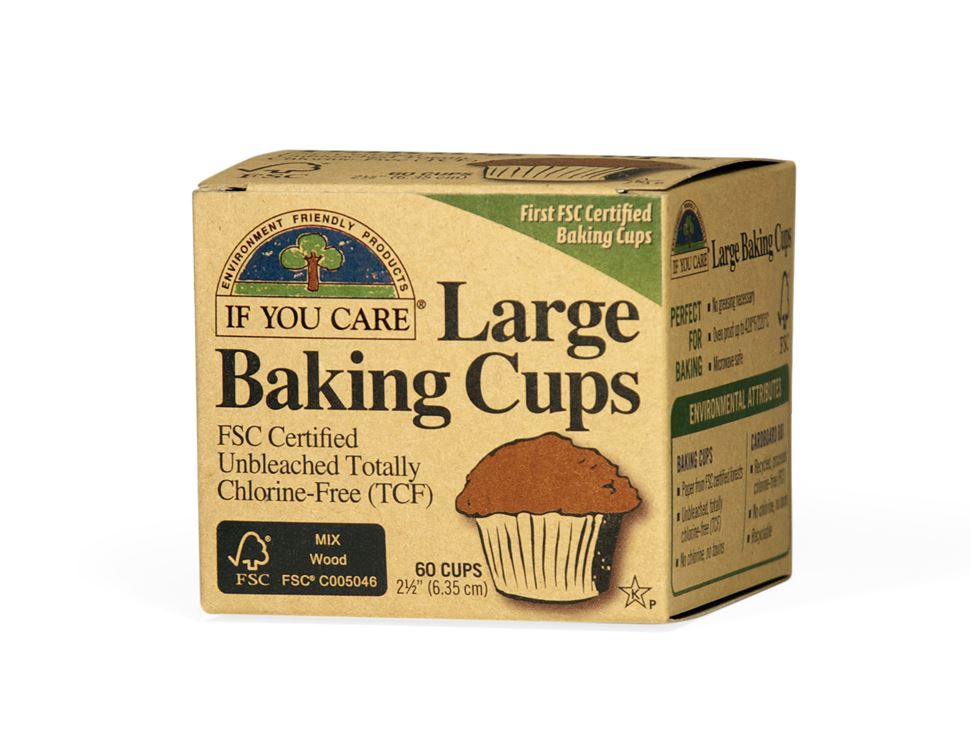 Baking Cups, Large, If You Care (60 cups)
Perfect for 'rest assured' baking, If You Care Baking Cups are made from 100% unbleached greaseproof paper, so no greasing is needed. Brilliant. The baking cups are microwave safe and don't affect the taste of any baked goods. Eco-baking if you will.
If You Care started in 1990, when they sold the first unbleached coffee filters in the US. Unbleached baking paper and baking cups soon followed, and If You Care still ensure that everything they produce is completely chlorine-free and made with as minimal waste as possible.
Unbleached greaseproof paper (100%)
You might also like to try...