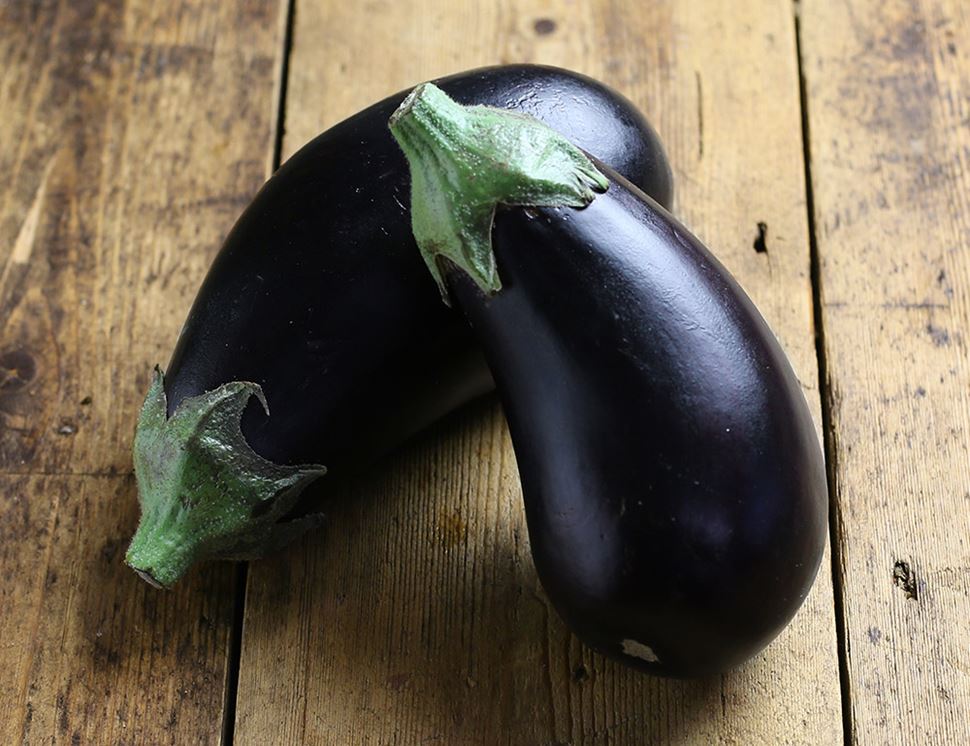 Aubergines, Organic (2 pieces)
Order now for deliveries from 13th February
Due to some unseasonal weather in Europe these are a bit tricky to get hold of, please bear with us.
The aubergine, or egg plant, originates from India and is often used in curries. However, it also works wonderfully when stuffed with rice, couscous, or even other veg. Plus, they also make great chips.

Country of Origin - Spain
Class - Minimum Class 2
The Gimenez brothers grow our aubergines in the Almeria region of southern Spain. The warm sunny climate, good soil and lack of frost provide the perfect conditions for what we call the ratatouille vegetables - peppers, tomatoes, aubergines and courgettes. Jose and his brother Miguel have a great deal of growing experience and are known as aubergine experts within organic circles, so much so, they regularly offer help and advice to other organic growers.
Aubergines are great to stuff! If used as a container for other ingredients, you will need to leave the skin on for support. Other recipes will want you to remove the skin (they do taste better peeled), firstly remove the stem and then peel downwards in long, thin strips. Then slice them into the shape you need. Keep your aubergine in a cool larder, or in the fridge. It is best eaten as fresh as possible. Once it has been cut, it will not keep well, so you should aim to use it all at once!
Turn it into one of these
You might also like to try...