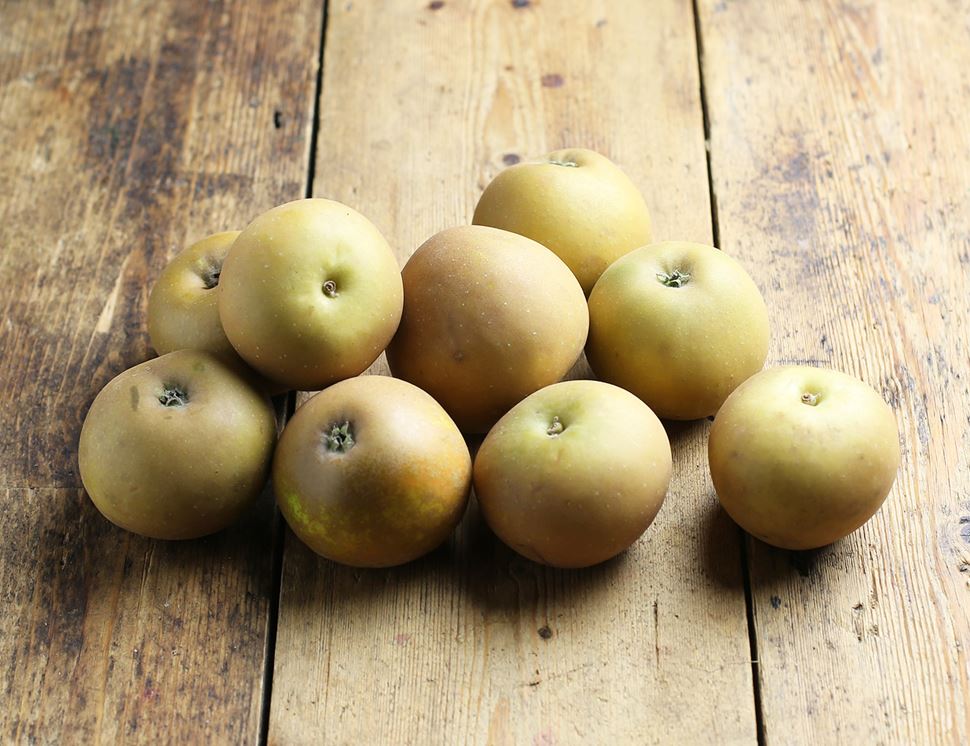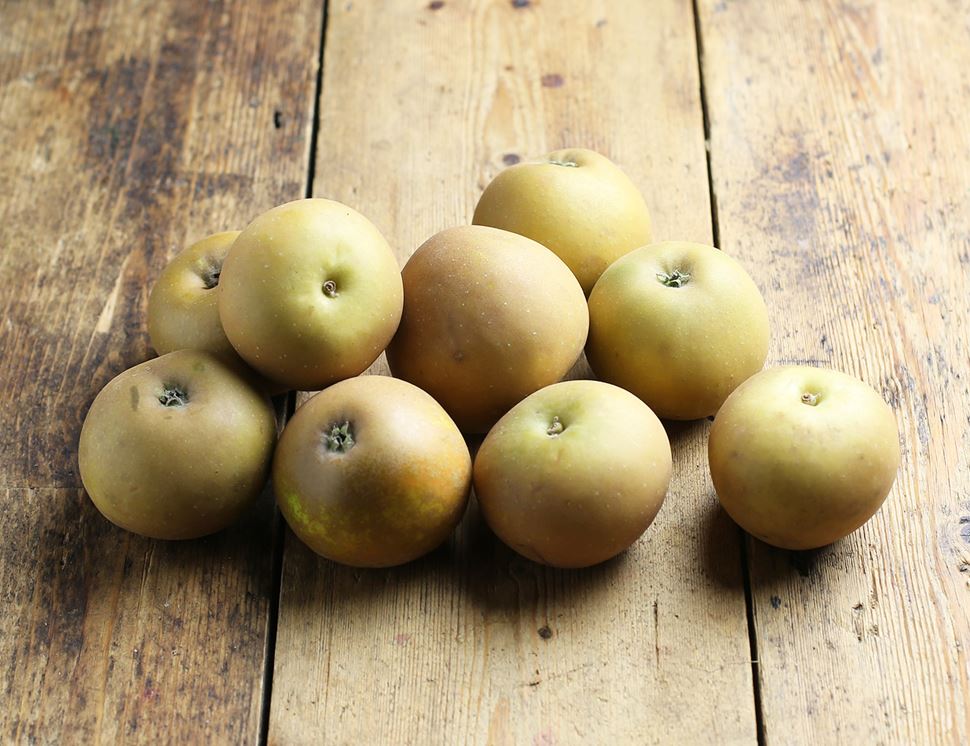 Egremont Russet Apples, Organic (1kg)
These are one of the oldest and most loved Russets grown in England. This is not a mainstream apple, they have a distinctive flavour and appearance. They're dry and nutty with a firm flesh. A perfect addition to the grown-up's lunch box.
Paul and Sara Ward have four and a half acres of orchards and wild flower meadows. Upon discovering that an estimated 90% of the organic fruit sold in Britain is imported they set out to change this. They steer clear of supplying big chains and send their delicious orchard fruits – including these awesome apples – to farm shops and box schemes like ours.
As a snack, the only preparation needed is a quick rinse under the tap. Unpeeled apples will provide you with the most vitamin C and fibre. Also, without the use of pesticides and other chemicals on our apples, there will be no harm if you dig straight into your fruit box delivered to your door! Apples can last longer than most other fruit, but are better when fresh. We recommend you keep them in your fridge to keep them crisp and crunchy. Stuck for ideas? Click here for Apple recipes
Turn it into one of these
You might also like to try...