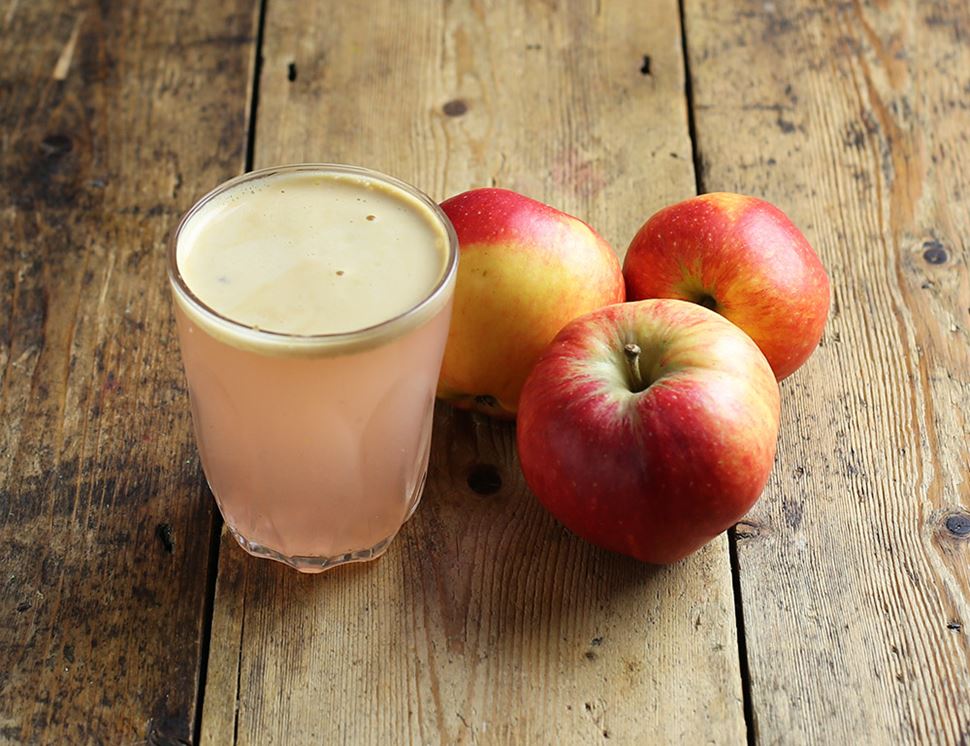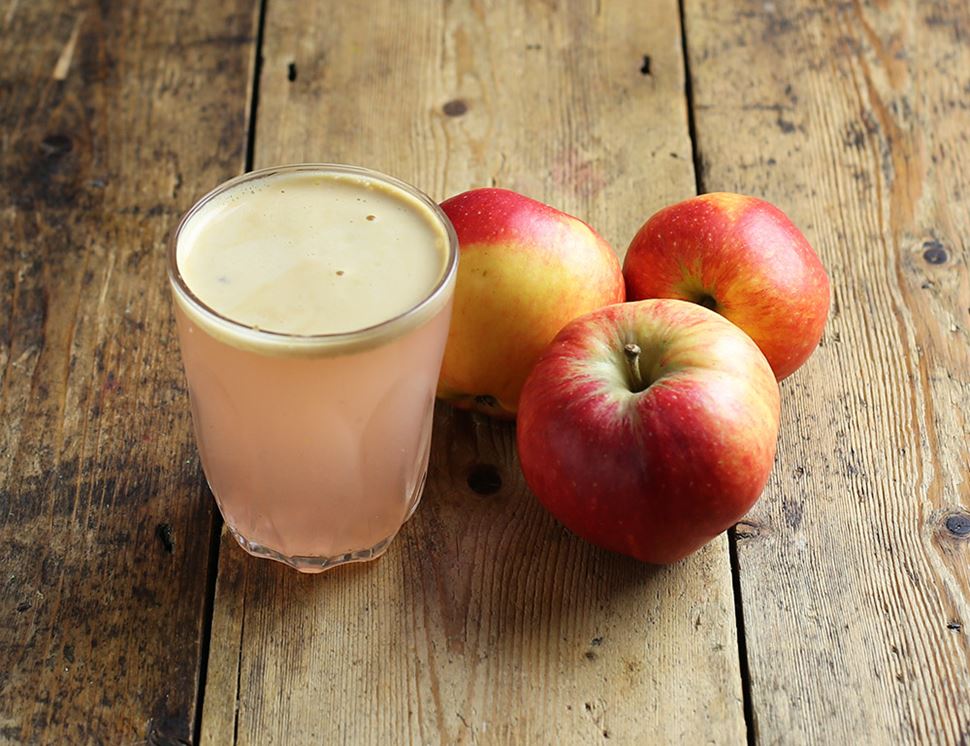 Apples For Juicing, Organic (5kg)
It's peak season for British organic apples, and they come in all sorts of shapes and sizes (some of which are perfect for juicing although may not win any beauty contests). We reckon they go better in juices than on the compost heap. An apple juicing box a week and the doctor can't critique. British apple season is here! Throughout the autumn and winter months, there'll be 10-12 different varieties of apple, from early season stunners like Discovery and Scrumptious to Russet, Cox, Gala and Crimson Crisp. Keep the apple of your eyes peeled to see each new variety as they arrive.

Country of Origin - UK
Variety - Discovery / Scrumptious
The UK season is in full swing and our apples are rolling in from a number of organic orchards, giving us a fantastic range of varieties try. Paul and Sara Ward, who have four and a half acres of orchards and wild flower meadows, provide the majority of our UK apples. Upon discovering that an estimated 90% of the organic fruit sold in Britain is imported they set out to change this. They steer clear of supplying big chains and send their delicious orchard fruits to farm shops and box schemes like ours.

When the UK's apple season draws to a close, we tend to get our apples from organic Austrian growers Von Herzen. Around a fifth of Austrian agricultural land is cultivated to a strict organic standard; the very fertile soil and Austria's climate lend themselves very well to the growing of apples and pears - and we reckon it shows in the very consistently juicy results.
Apples are low in fat and calories, which makes them an ideal healthy snack. They are even shown to lower blood cholesterol. Joint problems can be helped by eating apples, as they aid the disposal of unwanted waste in your system.
As a snack, the only preparation needed is a quick rinse under the tap. Unpeeled apples will provide you with the most vitamin C and fibre. Also without the use of pesticides and other chemicals on our apples, there will be no harm if you dig straight into your fruit box delivered to your door! Apples can last longer than most other fruits, but are better when fresh. We recommend you keep them in your fridge to keep their crunchy, crisp taste.
You might also like to try...